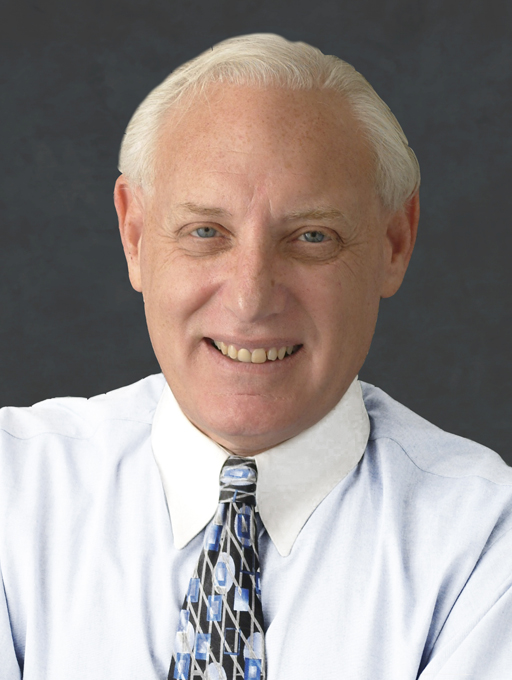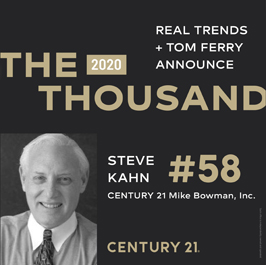 2020 GRAND CENTURION WINNER
#15 in the Nation (in transactions)
Top 21 Global Producer
- #1 Agent in Texas (7th year)


2019 GRAND CENTURION WINNER
#10 in the Nation
- #1 Agent in Texas (6th year)

Best Real Estate Agents in Texas
- published in REALTRENDS.com July 2018

2018 GRAND CENTURION WINNER

#9 in the Nation
- #1 Agent in Texas (5th year)
- #1 Agent in Region (5th year)

2017 GRAND CENTURION WINNER
- #1 Agent in Texas - #1 Agent in Region

2016 GRAND CENTURION WINNER
- #1 Agent in Texas - #1 Agent in Region

2015 GRAND CENTURION WINNER

2005 - 2015 CENTURION WINNER

-Top 1% of the Nation

CENTURY 21 Mike Bowman, Inc. Top Producing Agent 2014

2010 Hot on Homes Builder / REALTOR® of the Year

2009 CENTURION Honor Society Inductee

2008 GRAND CENTURION WINNER
# 1 in the Region and
# 4 in the Nation for closed properties in 2008


2007 GRAND CENTURION WINNER
# 1 in the Region and
# 3 in the Nation for closed properties in 2007

2006 GRAND CENTURION WINNER
# 1 in the Region and
# 1 in the Nation for closed properties in 2006

2005 GRAND CENTURION WINNER
# 1 in the Region and
# 2 in the Nation for closed properties in 2004 and 2005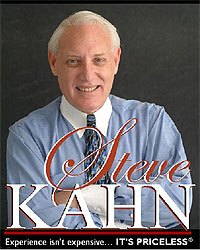 With more than 30 years of dedicated experience in the real estate industry and being in partnership with the Number 1 CENTURY 21 Office in the World...Steve continues to receive numerous awards both regionally and nationally. He is truly a seasoned negotiator that works in your best interest and believes "Experience isn't Expensive...IT'S PRICELESS".

Consistently selling an average of 98% of all the homes he markets, he brings the ability to obtain positive results for all parties.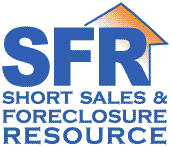 Over 30 Years of Real Estate Experience in the DFW Metroplex Area!

Recognized in The Wall Street Journal, Real Trends, and Lore Magazine
(November 8, 2008 Issue)




The Real Estate Top Two Hundred Professionals for 2008




Ranked #9 Nationwide for Agent Transactions - Wall Street Journal

Recognized in Texas Monthly as a 2015 Five Star REALTOR®
(Texas Monthly-June 2015 Issue)

Recognized in Texas Monthly under Texas Real Estate Super Agents
(Texas Monthly-March 2005 Issue)

On Friday, December 12th, Steve Kahn was invited with other members of CENTURY 21 Mike Bowman, Inc. to observe Wall Homes and ABC's network show Extreme Makeover Edition making a Keller family's new home dreams come true.
GRAND CENTURION&reg Award Winner - earned for being in the top 1% of Real Estate Agents in the CENTURY 21® System


100% Club Award Winner - an award presented to agents with outstanding sales volume


WCR Golden Rule Ethics Winner
Consistently in the top 1% of the Board of REALTORS®
Member of the Metroplex Association of REALTORS&reg
Certified Relocation Specialist CRS
Awards of Excellence
Number of Units Sold Awards
Listing Units Sold Awards
Listing & Volume Sold Awards
Executive Club (Top 10%)
Consistent Multi-Million Dollar Producer
Member of Top 10 Relocation Service
Contact Steve to have a personal showing
of any of these fabulous new homes
by top quality Builders in the
Dallas - Fort Worth Metroplex


Steve,
Congratulations on another, outstanding, record breaking year! Not only were you the top agent in the office, you were the #1 agent in the region for CENTURY 21®, LLC and ranked #29 in the USA for CENTURY 21®, LLC in total sales production! This is no small feat when you are competing with over 101,000 other professionals in the CENTURY 21® brand!

You also achieved the status of Grand CENTURION® and we are proud to announce that you have been recognized in D Magazine as a "Platinum Producer". These accomplishments are produced by less than 1% of the total sales professionals in their respective markets.

You are a consummate professional, who works tirelessly for your clients. We are so proud to have you associated with our firm. Your commitment to excellence and vision to constantly achieve more speaks volumes of your character and the person you truly are!

Again, we are proud of you and your accomplishments and look forward to a very successful 2017!

Sincerely,
Mike Bowman, Dave Bowman, Jeane Dees, Tina Jacobsen

Experience isn't Expensive...IT'S PRICELESS.

"Comments from satisfied clients"

You DO live up to your reputation, Steve. Thank you for ALL you do for our buyers!!!
- Stacey Henderson, DR Horton

Steve, you are a jewel!!! Thank you for the great service.
- Randy Horton, DR Horton

Steve Kahn is a great man and a wonderful REALTOR®. Stev is a person who cares about his clients. He guided us through the process, he always was there for us and treated us like family. If I need a REALTOR® in the future or any of my friends and family needs a real estate agent we definitely choose him and I will recommend him. Thank you Steve Kahn for all the help and thank you to help us find the best deal. CENTURY 21 Mike Bowman, Inc. has one of the best real estate agents. May God Bless You Always, you been a blessing to us.
- The Hernandez family 💙

Steve, we do say many thanks to you for the sale of our home. From beginning to end, what a blessing you have been.
- Diane & Randy

I would like to say that Steve and his team did a fantastic job at listing and selling my house. It was very easy on me, and I did way better than I thought I would. I would keep DR Horton business headed in Steve's direction.
- Sean O'brien

Steve, You are an amazing REALTOR in every way.
- Marsha L.

Steve was great to work with. He was always honest, professional, and accessible! No matter whether we needed to have a question answered or help with contractors, Steve always went the extra mile to ensure we were taken care of. We would highly recommend Steve Kahn to anyone who is looking to get top dollar for their home and is willing to follow the suggestions made by him. Steve's team was very instrumental in our successful sell of the house and I don't think that we could ask for a better team than what Steve Kahn and Century 21 Mike Bowman, Inc. provided for us!!!
- Alex and Socorro Brown

You are so sweet. Selling a house is tough, but you kept me focused and I will always be grateful for the many above and beyond you did throughout. I am so glad and relieved to be out of the house--really love my new place, and you helped get me here. Thank you on all levels.
-Pat E.

Thank you on all levels! Thank you Steve Khan for everything!!! You made the impossible look easy and we are very glad that you were our agent. I would recommend you to all my friends and family. Thank you again!!
- David Roggo

Thank you for making it happen Steve. You delivered on all your promises. Thanks again!
- W. Hindmarsh

Thank you so much for all your help Steve. Thank you for your patience with me during the process. You were always prompt to call me back and answer all my questions. If I ever need to move again, you will be the first person I call. I've already referred 3 friends to you, you definitely made this process a lot easier for us, I give you 5 Stars!.
- Happy and Satisfied Buyer

u made our dreams come true ☺☺☺☺☺☺
- The Donald Family

Steve, you have been a pleasure to work with and I wish you the very Best of Luck!
- Brenda Read, Escrow Officer.

Thanks for all the help and guidance.
- Chris and Jacette S.

That's because Steve Kahn with Century 21 Mike Bowman's Office had my back!! :) Thanks for everything!!
- Peggy R.

We want to thank you for all you did in selling our home. Having been your title agent for the last several years I knew you were good at what you do, and couldn't have been more pleased to have first hand knowledge of your expertise. There were no last minute surprises and we had the good fortune to meet the new homeowners who are as happy as we are! Thanks so much! Knowing you is a blessing
- Rita and Bryan Morrison

Congrats on being chosen as a 2015 Five Star Award REALTOR® for the upcoming June Issue of Texas Monthly Magazine! You scored in the top 4% for client satisfaction out of all the agents/brokers licensed in Dallas Fort Worth Area, and the only way you can be chosen is by one of clients bringing your name forward! This is an honor that directly reflects your clients' esteem for your professionalism!
- Texas Monthly Magazine

I wanted to express my gratitude for everything you did in the sale of our home in Grand Prairie. From the very beginning, you came with a sense of positive energy and dedication that we have never seen before when selling other properties. You walked us through the whole process and worked with us to get the best deal. Your attention to detail and loyalty to your clients is boundless. Linda and I will strongly recommend your services from now on. Thanks again.
- Rome A. (participated in the D.R. Horton Move Up & Save program)

Thanks for doing a great job in our behalf.
- Chris B.

We wanted to thank you so very much for helping us with the purchase of our new home. We are so excited and thank you for everything.
- Gretchen and Johnathan D.

Thank you for helping us find a home in the Fort Worth area. We sincerely appreciate it.
- Mark and Jane R.

Thank you so much for all you did to make this transaction work and happen within the timeframe we had to work within. Your service is unparalleled to others. YOU ROCK!!
- Barbara Mitchell, D.R. Horton

I would like to share my experience with Steve Kahn. I have had the opportunity to work with Steve twice over the past three years and both times, I was extremely impressed with his professionalism and desire to do everything he could to help me.

The first house he sold for me was my first experience selling a house and he took the time to walk me thru every process and ensure that I was not only comfortable with the process of selling but, also to help me prepare my house for showing. He was able to deal with my crazy schedule of traveling for work, (2) large dogs and an unusual floor plan. He not only sold the house quickly but, at the price that I needed to get.

A year after moving into my new house my work decided to transfer me to the west coast. The first person I thought to call was Steve. I had to interview two different relators per my corporate policy, the other one I met with had advised me that I was going to lose about $20k as my house was so new. I was almost in tears after meeting with her. Then, I met with Steve. He advised me that he would do whatever it took to not only sell my house quickly but to ensure that I was not upside down on the sale of my house. And sure enough – he did it. I actually walked away with a small profit!

This second move was much harder than the first as the timeline for the move had no wiggle room, the price had no wiggle room, I am moving out of state, and I was constantly gone due to working on the west coast. He again, held my hand, calmed my fears when I was worried about price / time and also gave tips to make the house present better.

I cannot begin to express what a great ally Steve is. I would recommend him to anyone as he is not just a relator but, a partner.

I was not around last week to see the process through so I wanted to take a moment to say thank you for all of the hard work you put into selling our home. I know it started weird but Steve stuck with it and quarterbacked the whole process from beginning to end saving us a lot of money in the long run. We hit some bumps along the way but the 20+ years of experience came through each time and helped guide the way to a successful resolution. So once again on my behalf and my wife just wanted to say thank you for your guidance and wisdom in this whole process. And on we move to new beginnings and a new home. :)
- Tamas K

I really can't say enough about Steve and his success with my folks.
- Matt Bullard (DR Horton)

Our entire family is so grateful for you and all the hard work you have put into all this. You are absolutely the greatest!
- Betsy R

I'll definitely pass along your name to anyone that's looking for a good realtor.
- Darren

A simple thank you doesn't covey how much we appreciate all you did. We will recommend you highly should the occasion arise, and if we are ever in need for a realtor, you definitely will get our call. Best to you always.
- The Reker's

Thank you Steve, we appreciate all of your assistance to help make this a smooth transaction. We were very impressed with the pictures, the website, and the service we received from the entire staff. We will definitely pass your names along. Dee Dee (DR Horton) has been fantastic to work with and we are excited to move onto the next steps in this process.
- Dawn T

Thank you for your patience and hard work thru out the Cardinal transaction! You are awesome! God Bless,
- Elaine

Congratulations Steve and God Bless. And special kudos for your picture perfect pass out souvenir that closed the deal! Steve helped a little...like a little tidal wave!! What a guy! Astounding professional results!! With multiple offers it sold Sunday for the full asking price about 25 hours after it hit the internet. The community comes to you for answers. We are so proud of your work and not surprising results.
Forever grateful.
- Betsy and Barry Reker

Steve, Thank you and your team for making our first house selling an enjoyable process.
- Jen

Thanks to you. We enjoyed doing business with you and C21.
- DeWayne and Steph

We are more grateful for your diligence and wisdom than words can articulate. Thank you.
- Jo

You were amazing in all the ways you helped me with the sale of Andy's house and I've been thinking of how to say thank you, and this said it well....you were in my life for a reason and a season....thank you for doing it so well.
- Ginger

Steve, I wanted to personally thank you for your part in making this transaction come together for my clients, the Atkinson's. While it was a bit of a nightmare at times, you were always courteous, helpful and understanding. I hope our paths cross again in the future.
- Jane Adams, Clark Real Estate Group

"Thanks for all your hard work and thoughtfulness. We wanted to be sure to thank you for all the work you did to find a new owner for our Mesquite home. Times are tough in the real estate market as evidenced by the number of contacts and the time it took to find a buyer. We appreciate your unwavering loyalty and commitment to us in completing the sale.
- Bob and Pat

Thanks so much for your help with our sale. I wish it would not have cost you so much time and effort. As I'm sure you know, we will be recommending you to our friends as a realtor who really works hard for your house.
- Greg Simons

I know of a great realtor who can sell your home very quickly!
You will have to drag me kicking and screaming from our new home! It's amazing! You will have to stop by to see it. We will certainly pass on your name to anyone looking (we've told a few people already). When we have our big celebration you'll have to stop by and meet some new people. You never know, you may go a way with a couple new clients!
Thank you all so much for all you've done for us...you have been amazing!
- Troy & Malina

Thank you for helping us. It was a great experience and I will be happy to recommend you to anyone I know that is selling a house.
- R. Horton

Steve,
We would like to express our sincere thanks to you for your help in the process of selling our Grapevine property. You tried your best to make it as stress-free as possible and we appreciate that. We will be leaving for our trip with one less worry and only one mortgage, which makes us both very happy. Wish you the very best in your professional and personal life.
- Shree and Geeta

Steve---you came thru for us like a champ!!!!!!!!! We will pick up the keys to our beautiful new home tomorrow. BRAVO for coming thru for us! Our heartfelt thanks for your efforts and excellent results. You sold our home and helped us find a new one...all in record time!
- Wayne

Steve, we are just loving our new home, and everything is going great! Thanks for all the help, and the great job you did for us. I hope you have a great year!
- Mrs. Wilson

Steve,
Neal and I can not thank you enough for everything you did for us. You were excellent and we sincerely appreciate your experience.
Your idiom, "Experience isn't expensive...IT'S PRICELESS" (C) is 100% accurate. We could not have asked for more experienced realtors and have already referred you to several people. Getting a home sold in 5 weeks is almost unheard of in this market. Thanks again. If either of you ever need a reference please don't hesitate to call.
- Brittany Sandlin

Steve, Thanks so much for all that you did for us on the sale of our home. We really appreciated your advice & expertise.
- Nikki

Hi Steve, thank you so much for everything you've done. Selling a house at this time is a challenge but you still manage to pull it through and close the deal in less than 2 months.
- Ulysses

Steve, we want to thank you so much for getting our house sold so quickly in this tough market! It is such a relief and you did a fabulous job! Your great negotiations on our behalf helped us transition smoothly to the next chapter in our lives!
- Mr. & Mrs. Graham

Dear Steve,
I just thought that you deserved a BIG pat on the back for helping me to find that special home. I really feel you have been an "Angel" watching over me through out the entire process. Everyone tells me that I deserve this house and needed a break for once. Thanks again for all your help! I absolutely love the home!
- Cindy

Steve,
Your professional assistance while listing our house was excellent and truly appreciated. Best wishes on selling many more homes.
- Brent

I would like to this time thank Steve Kahn for his outstanding customer service. He truly represents the Century 21 REALTOR of Choice. It only took Steve three weeks to sell our home, which allowed us to move into a new DR Horton home three months ahead of schedule. My wife Deborah and I were very impressed on the amount of times Steve was able to show our home. The Century 21 Mike Bowman, Inc. online web access to our property was extraordinary and reflects his Teams true professionalism. Please pass on this letter as our thanks to Steve for his exceptional service!
- Roman W. Elbe

Steve, Staci & I would like to say thank you for helping us sell our home in Texas. We knew it would happen, but just not sure when it would happen. I would highly recommend your company and personal services to anyone I know that might be selling a home your area. I may know a few people that are either in the process of selling or getting ready to sell. I will pass along your names and contact information if they are interested.
Thanks again.
- Bill and Staci Jordan

Steve, Thank you again for all your help when Jesse & I flew out to Texas to look at homes. You showed us some great stuff. You listened to our needs and found us our dream home!! Thank you SO MUCH!!!
- Jennifer Riggs

Steve, Thank you so much for helping us find a new home in Flower Mound. We absolutely love the neighborhood and this part of the Metroplex. We will be sure to refer any prospective homeowners to your office. Thanks again.
- Bob and Megan Jorgensen

Steve, we really appreciate your great marketing skills and time spent to help sell our home so quickly. You did an outstanding job and have a great Team! Best Wishes for a great year!
- Mike & Patti Lauterbach

Steve, I appreciate all the help and answering of questions that you both have done for my wife and I. The flyers that you made up for us looked fabulous. We will always remember the selling of our first home and will definitely refer you to anyone that needs a REALTOR.
- William Majors

Steve, Thank you so much for selling our home. You did a great job.
- Lancia Guiselman

I wanted to drop you an email telling you that the sale of my previous house in Keller is complete. I also want to point out again how pleasantly surprised my wife and I were with this process. Three years ago when we bought our darling home from you we were worried when our other house would not sell. Steve arranged for it to be leased, and last month the renters moved out, he jumped back on the case, had lots of visits and an offer within three weeks. Please accept my thanks and gratitude with your trade out a home program.
- Richard Varela

YEAH!!! Thank you so much for all of your hard work in getting my house sold. I really, really appreciate it! Thanks!
- Angela

. I believe the pictures are what made the house sell so quickly. My husband and I are very grateful to you. Thanks!
- KATHY

A belated thanks for everything you did on our behalf!! You were most courteous and professional and I sincerely appreciate all of your efforts.
- Wally

I want to thank you for doing such an excellent job marketing the house! Although the offers were a little low and not enough to pay off my mortgage, I have had quite a few offers since I put the house on the market with you. Some time ago, I listed my house with two other agents and your office produced more showings and offers than BOTH of the other agents combined. It is a very tough market with lots of competition yet you did a great job. Once again, I appreciate all that you have done in the past and would love to re-list with you in the spring after I add new tile, fresh paint and touch up the landscaping a bit! You guys are great!
- M. Bulat

Jess and I want to thank you for all of your hard work in selling our home. We were very pleased with how quickly you were able to sell it. You did a great job of marketing our home and constantly keeping us up to date on everything. We also appreciate all of the diligence that you under took to get the deal closed.
Thanks,
- L. Nocon
Listings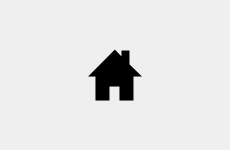 210 Brook CIR
Krum, TX 76249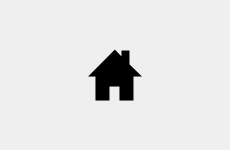 609 Flooded Gum ST
Arlington, TX 76002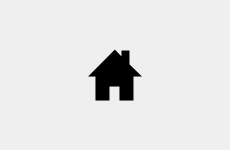 1804 Corvallis CT
Arlington, TX 76006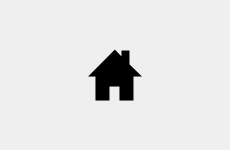 740 FINCHLEY DR
Fort Worth, TX 76247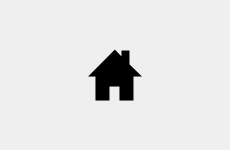 752 FINCHLEY DR
Fort Worth, TX 76247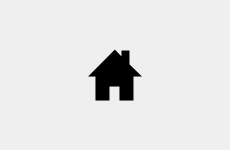 609 Thompson DR
Coppell, TX 75019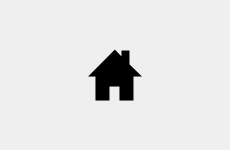 732 FINCHLEY DR
Fort Worth, TX 76247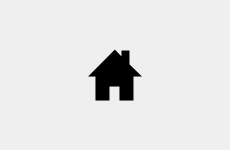 728 FINCHLEY DR
Fort Worth, TX 76247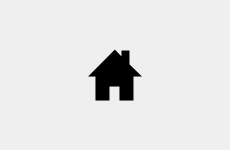 837 SHEPPERTON WAY
Fort Worth, TX 76247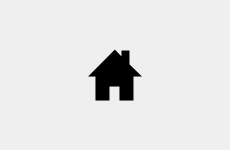 837 FINCHLEY DR
Fort Worth, TX 76247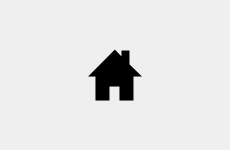 809 FINCHLEY DR
Fort Worth, TX 76247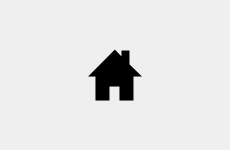 809 SHEPPERTON WAY
Fort Worth, TX 76247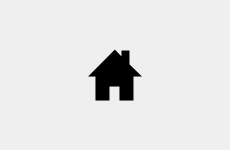 820 SHEPPERTON WAY
Fort Worth, TX 76247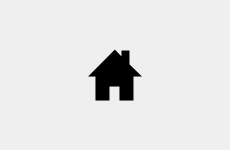 828 FINCHLEY DR
Fort Worth, TX 76247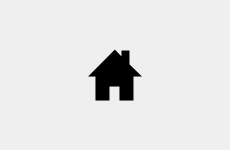 845 HOLLER LOOP
Fort Worth, TX 76247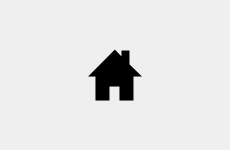 720 FINCHLEY WAY
Fort Worth, TX 76247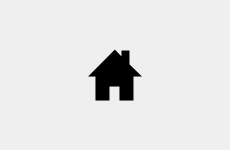 716 FINCHLEY WAY
Fort Worth, TX 76247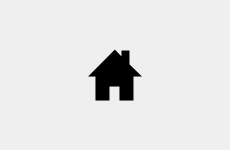 829 SHEPPERTON WAY
Fort Worth, TX 76247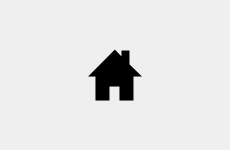 844 SHEPPERTON WAY
Fort Worth, TX 76247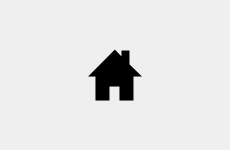 10921 ROCKCHAPEL DR
Fort Worth, TX 76052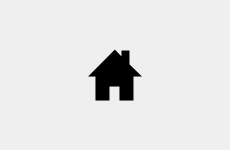 10925 ROCKCHAPEL DR
Fort Worth, TX 76052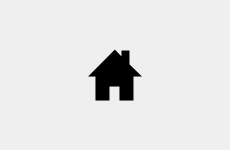 11001 ROCKCHAPEL DR
Fort Worth, TX 76052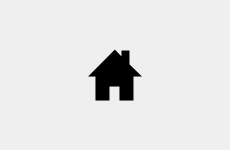 10032 ROCKCHAPEL DR
Fort Worth, TX 76052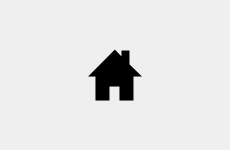 11008 ROCKCHAPEL DR
Fort Worth, TX 76052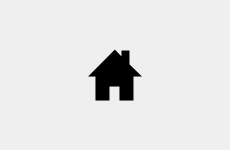 10913 ROCKCHAPEL DR
Fort Worth, TX 76052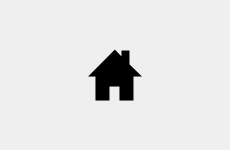 10908 TEMPLE GARDENS TRL
Fort Worth, TX 76052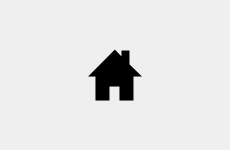 701 TURTLE CREEK PARK TRL
Alvarado, TX 76009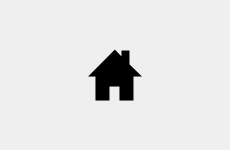 2436 MATADOR RANCH DR
Weatherford, TX 76087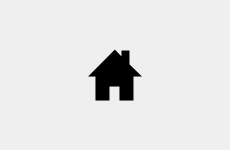 1528 Seabiscuit DR
Granbury, TX 76049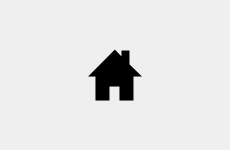 1204 BOSQUE LN
Weatherford, TX 76087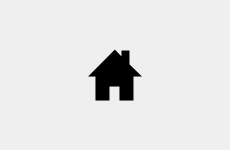 954 Naomi CT
Burleson, TX 76028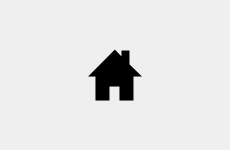 1020 WHITEHALL LN
Argyle, TX 76226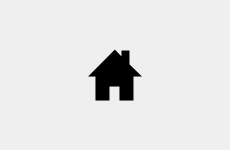 1220 BOSQUE LN
Weatherford, TX 76087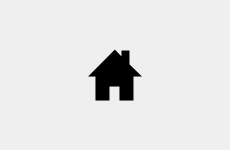 1109 SILVER OAK DR
Mansfield, TX 76063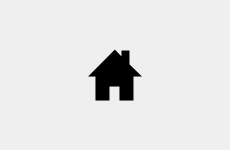 1120 SILVER OAK DR
Mansfield, TX 76063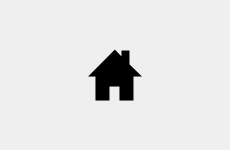 3636 RAINWATER TRL
Grand Prairie, TX 76065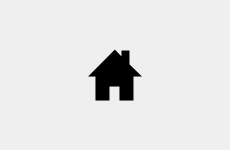 3651 RAINWATER TRL
Grand Prairie, TX 76065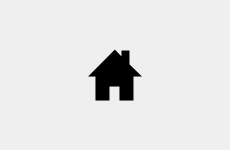 10412 RAINWATER TRL
Grand Prairie, TX 76065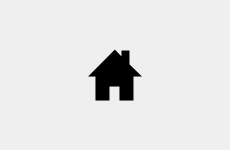 3663 RAINWATER TRL
Grand Prairie, TX 76065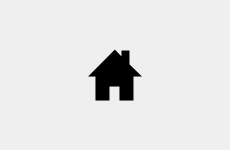 3631 HIDDEN HOLLOW DR
Grand Prairie, TX 76065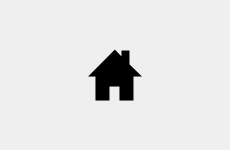 3611 WINTERGREEN ST
Grand Prairie, TX 76065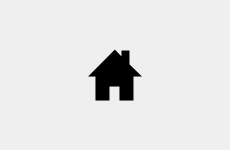 3643 RAINWATER TRL
Grand Prairie, TX 76065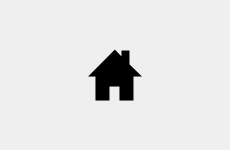 1248 KERRVILLE LN
Weatherford, TX 76087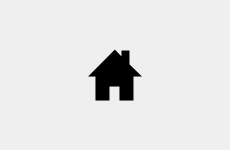 1229 SHACKLEFORD LN
Weatherford, TX 76087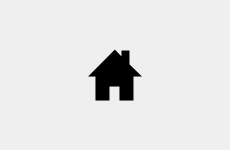 844 LAKEVIEW DR
Alvarado, TX 76009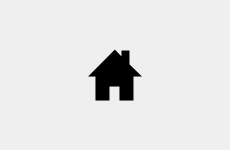 1512 FOREST PARK DR
Alvarado, TX 76009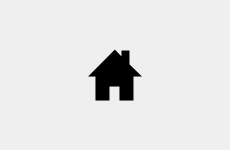 829 BLACKHORSE TRL
Fort Worth, TX 76247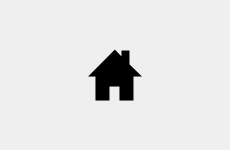 1532 BATTERY PARK DR
Alvarado, TX 76009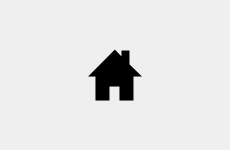 1500 BATTERY PARK DR
Alvarado, TX 76009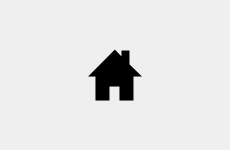 1102 HIKEY LN
Mansfield, TX 76063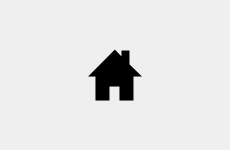 5622 CLARA CT
Midlothian, TX 76065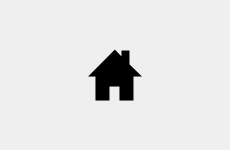 834 COMANCHE DR
Midlothian, TX 76065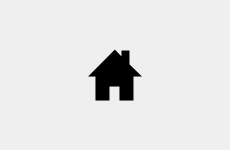 634 DELEON DR
Midlothian, TX 76065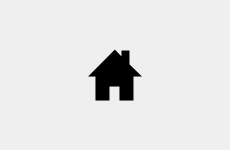 5614 GOODNIGHT CT
Midlothian, TX 76065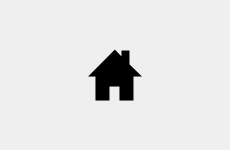 5622 LOG CABIN CT
Midlothian, TX 76065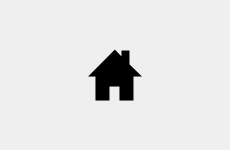 911 HONDO LN
Mansfield, TX 76063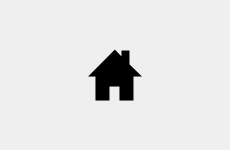 5921 Comanche Peak DR
Fort Worth, TX 76179