Hello and thank you for stopping by! Buying or selling a home can be confusing, emotional and frustrating. Let me assist you and take your worries away! My 35+ years in sales and real estate are indicative of my professionalism, determination and communication skills. Personal attention and quality service is what clients expect and deserve. I have built my business on honesty and hard work, and by doing so, I have consistently received the Quality Service Pinnacle Award which is the highest customer satisfaction recognition within the CENTURY 21® System. .
On a personal note I am married to a gourmet chef and he can make anything! We love to travel, cook, garden, and entertain. Our favorite people to entertain are our twin grandsons and their parents.
Buying or selling a home, land or business should be fun! Let me help you with all your real estate needs.
Memberships:
National Association of REALTORS®
Texas Association of REALTORS®
Metro Tex Association of REALTORS®
Good Words about Kelly
I was introduced to Kelly through a friend of mine whom had just sold her house. From the first time I met her, she was very kind and seemed to know a lot about the area where my home was located. She understood that the process of selling my home was not going to be easy after living in the home for almost 40 years. I am in my 70s, and I don't really know anything about real estate or how it works. Kelly would explain everything to me, sometimes twice but never acted as though I was a bother to her. We did hit a few road blocks during the sale of the house, but Kelly was always very informative and always kept me updated. I would definitely recommend Kelly to anyone selling or buying a home.
-
Annie Peavy, Roanoke
Thank you so much for all your help through this process! We wouldn't have made it without you! You're the best real estate agent EVER!!!
- Amy & Joe
Kelly was nothing but the comsummate professional. She was so helpful and willing to jump through whatever hoops necessary to assist us. She would show us a house on the same day which was important to us given the current hot market. She was honest and detail oriented and would take the time to explain things - as this was our first home purchase we were pretty green and needed quite a bit of guidance. We could not have been more pleased with Kelly and have already recommended her to several friends.
- Lacy
Kelly, Thank you so much for help us sell our house. We are feeling we left a great friend behind, you are going to be missed but never forgotten. Thank you also for your kindness and concern, we will remain forever grateful. Our hopes and wishes for a GREAT LADY, and a really good REALTOR too.
- Pete and Bonnie
Kelly is the best! She is why we are working with CENTURY 21 Mike Bowman, Inc. Kelly really made this sale happen! Couldn't have done it without her expertise. Kelly was fantastic! Really can't recommend her enough! She came through for us and just did a wonderful job, start to finish! Since we were out of town buyers, Kelly's help through the whole process was needed and she came through for us every time.
-L Knuth
Sold in 10 Days! Wow! Thank you Kelly for your hard work. . because our house sold so fast in Fort Worth we were able to get a GREAT house here in Tyler by the lake.
- Erica & Jeremy
Kelly, Thanks for everything. You have been wonderful to work with and made the whole experience a joy. We can't tell you enough how great it was to work with you, wish you the best and rest assured, if we ever get the opportunity to send you some business or are ready for our next house you are top on the list.
- Brian and Keri
Mike, I would like you to know that Kelly Kimbrough was a true guardian angel to my family throughout the process of selling a home and buying another one. She is a true jewel of an agent that you should really hold on to and treasure. She made a HUGE difference in my family's life throughout the selling process, which went smoothly and very well. Unfortunately the purchase of our new home did not go as well. Kelly however checked in on us throughout the process. If it had not been for Kelly and all the people she connected us with at DR.Horton we wouldn't have been able to get the house. She also helped me keep sane by answering all my questions at any time. Kelly went above and beyond, I can tell she really loves her job because she puts her whole heart into it. During this process we became great friends which I will treasure, but most of all I want to tell you what an outstanding associate you have and I would highly recommend her to anyone.Thank you for having such a wonderful agent that took such great care of us, who followed through and gave us our dream home in the end. If it hadn't been for this amazing agent my family today would be homeless and heart broken. Kelly made sure that everything was taken care of and that we were taken care, she has an amazing heart. Just thought you should know
- Chad, Kim, Blake and Callie Kaercher
Kelly, My goodness this is so belated please forgive me. I have been crazy busy settling into my new home but I want to stay in touch. Thank you so much for making my home buying experience wonderful and memorable. You are an amazing lady!
- Ezzie
Kelly & Rita, Thank you both for your help in the closing sale of our Texas home. You both always kept us well informed about everything. Your kindness and courtesy made this trying times easier for both of us. Kelly we have told all our friends in Texas what an awesome job you did selling our home and highly recommended you to them.
- Gilbert and Mary Acosta
Thank you for everything you have done for me!!!
- Sherri Stephens
Thank you for your time and guidance when it came to selling my house. You were always very professional and comforting to deal with. My home had been on the market for quite a while and it took you virtually no time to get the offers coming in. You provided a truly amazing experience and I thank you for that. My wife and I were extremely happy we were able to do business with you. There is no question in my mind whether or not I would feel comfortable referring you to both friends and family.
- Dustin Millard
If you don't want to sell your house quickly---don't list it with Kelly Kimbrough. She had a buyer within the first week. Her professionalism and courtesy made our dealings with Mike Bowman a real joy. We will certainly recommend Kelly to all our friends and neighbors. Thanks,
- Chris and Fred Jackson
Kelly, Thank you so much for everything! We could not have done it without you! No Way! I would have pulled my hair out and Dave's too. Really, your knowledge and patience are much appreciated!
- The Coons

You've gone above and beyond! The time and care you have show us is so very appreciated.
- Phill & Vira Phillips

THANK YOU THANK YOU THANK YOU THANK YOU THANK YOU THANK YOU! Can't say thank you enough for everything!
- Dee Martin

Thank you for all the help to find the perfect home. You have been wonderful!
- Shawna & Devin

We "found" Kelly through her online marketing, just as we were getting ready to sell our home. We were immediately impressed with her people skills and winsome personality. When we found out how well she knew the market on both the buy and the sell sides we were even more impressed. Even before the "For Sale" sign was up Kelly had appointments for showings and by the weekend we had three bonafide offers. She continued to supervise the process, intervening as necessary, and communicating with us frequently so that we never wondered where we were in the flow. Kelly continued to "serve" after the sale and still is now. In summary, Kelly's attractive personality, knowledge, professionalism, persistence and attention to detail not only make her an excellent REALTOR, but a good neighbor and valuable member of the community.
- David Dalton and Ginette Fontaine

Mr. Bowman, I wanted to tell you how much my family enjoyed working with Kelly Kimbrough. Not only did she sell my Aunt's home within one month, she kept us informed about any changing situation. This communication was very important to my parents since we live in another city. Kelly's professional and pleasant demeanor would make a valued asset to any business and I highly recommend her as an effective REALTOR.
- Cheryl Elder
Listings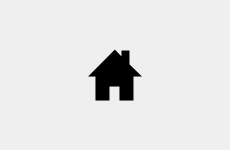 429 Corriente TRL
Azle, TX 76020