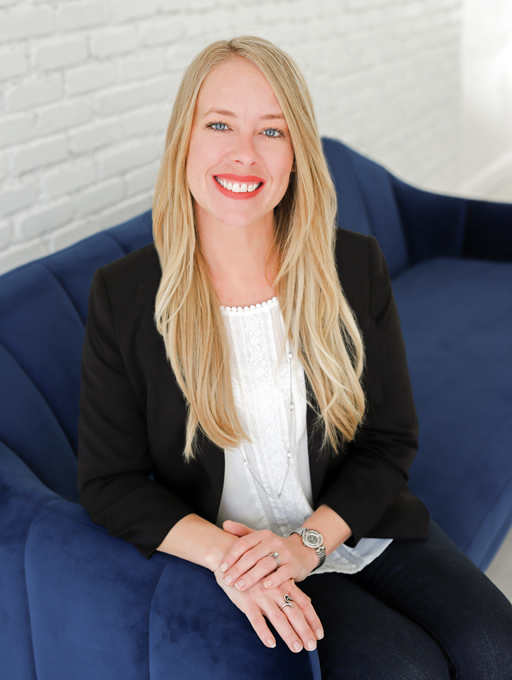 Highly regarded for her expertise and creative business approach, Melissa raises the bar in providing exceptional service whether an exclusive listing or a first-time homebuyer. Her knowledge of the Dallas Fort Worth's real estate market trends makes her a valuable resource to her clients.
A fifth-generation Texan, Melissa grew up in the Hurst-Euless-Bedford area and is a graduate of L.D. Bell High School, where she was a member of the long-standing tradition, Raiderette drill team. She received a bachelor's degree in Marketing and Sociology from Midwestern State University.
Melissa comes to real estate with a diverse and accomplished background of staging and event planning. Owner of I Hart Paper, an event décor company, she brings an artistic and creative side that allows her to blend her talents by helping clients showcase their space in the most appealing way. She also brings experience working with architects and engineers on designing homes from concept to planning. Her focus has been on projects in both residential and rural or unincorporated areas.
Melissa has earned praise for her unparalleled work ethic, eye for detail, and ability to collaborate with a diverse clientele. She is an enthusiastic problem-solver and enjoys helping her clients navigate the real estate transaction process. Whatever your particular real estate needs, you can entrust her to find the right solution.
When not selling real estate, Melissa and her husband enjoy spending time with their children, especially on her family's 133 year old Land Heritage Program Farm. Taking inspiration from the farm, her hobbies include hunting and farm to table cooking.
Memberships and Certifications:
National Association of REALTORS®
Texas Association of REALTORS®
MetroTex Association of REALTORS®
KNOCK™ Certified Agent
Home Partners of America Certified Agent