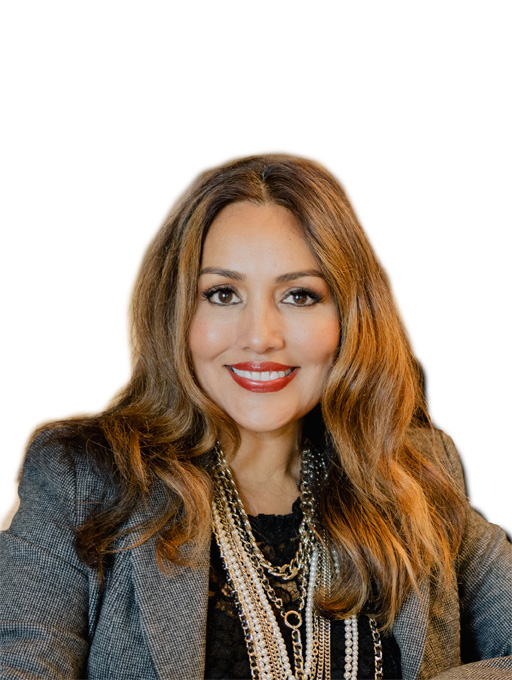 Sabrina is passionate about real estate and genuinely cares about her clients' best interests. Known for her positive energy and critical thinking skills, she has garnered a reputation for exceptional service. Her fast-advancing real estate career is no doubt the result of her professionalism and guidance in this real estate market.
A native of Saginaw, Michigan, Sabrina relocated to the area in 2002. She lived in the Stonebridge Ranch community in McKinney for more than 20 years before moving across the metroplex to Colleyville. Her unparalleled knowledge of the area and what makes each community unique make her a valuable resource to her clients.
Prior to real estate, Sabrina brings more than 25 years of experience as a registered nurse specializing in post open heart surgery and the intensive care unit. The same qualities that made her an exceptional healthcare provider translated perfectly into real estate as she is known for an impeccable level of care and attention to every task for her clients.
Whether selling or buying, Sabrina is here to support you every step of the way. She is always available to answer questions and take care of your concerns. When not selling real estate, she enjoys spending time with family, including her four children: Demitri, a student at Georgetown University Law Center; Isabella, a sophomore in college; Bryce, a high school senior, and Becca, a middle school student. An avid outdoor enthusiast, her favorite pastimes are skiing and boating.
Sabrina is an accredited luxury home specialist. She is also fluent in English and conversational Spanish.
TESTIMONIALS:
I trusted Sabrina with the sale of my home. Sabrina is an excellent networking professional with far-reaching connections! She is also an open-minded, out-of-the-box thinker, and a great and loyal friend! She is definitely a friend for life!! Absolutely one of a kind!
- Keith Mussog
Sabrina is TENACIOUS when it comes to helping people find their best solution. I would trust her judgment completely. She actually cares about what is best for her clients.
- Dave Kohler
Sabrina took the time to listen and learn about what we wanted in a home. She worked consistently and tirelessly to seek out homes that matched what we wanted. The best thing about Sabrina is that she's honest. She tells it like it is and she isn't shy to share the negatives and positives of a home based on her experience and knowledge of the market and other properties.
- Monica Garia-Trammell